Baltic Sea protection in the riptide of security politics
Author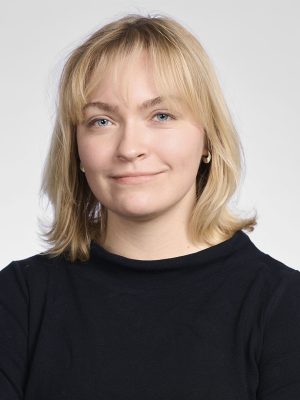 Like all environmental and climate work, Baltic Sea protection requires international cooperation. How cooperation is carried out in the Baltic Sea has, however, changed as a result of Russia's war and political advocacy. Former Chief of Defence of the Finnish Defence Forces, Admiral Juhani Kaskeala, and Evija Šmite, chair of the Baltic Marine Environment Protection Commission HELCOM, explain how changes in the security situation impact environmental cooperation in the Baltic Sea.
The Baltic Sea connects the nine states around its shoreline. It is a marine transportation node, and provides recreation for the millions of people who live by the Sea. At the same time, this shallow and small pool of brackish water is ecologically vulnerable.

For a long time now, work has been done to improve the status of the Sea, and considerable progress has indeed been made. Major reductions in nutrient discharges would not have been achieved without international cooperation in the fields of marine research and protection. Russia's war in Ukraine has, however, fractured the unified front of Baltic Sea protection work, and there is no visibility into how cooperation with Russia could be restored.

"Immediately following the invasion of Ukraine by Russia, the EU and the Contracting Parties (CPs) of HELCOM, that are also member states of the EU, announced a so-called strategic pause that will remain in place until further notice", says Evija Šmite, chair of HELCOM.

A strategic pause means that all HELCOM meetings and working groups in which Russia is a participant are currently on hold. Moreover, the Nord Stream gas leaks have raised concerns over the status of the environment in the Baltic Sea and security in the area.

Even though acts of war have led to the discontinuation of Baltic Sea protection cooperation with Russia and its ally Belarus, Juhani Kaskeala points out that it is still a positive fact that marine protection cooperation amongst the countries of the Baltic Sea has been built for quite some time.

"The systems we have created earlier still work, and I believe it is in Russia's interest to continue with them, even if Russia has been excluded from this cooperation", says Kaskeala. "What exists will continue even if we cannot develop it further or fix it."

Šmite also points out that the many years of cooperation have been important: "The EU member states of HELCOM are continually monitoring the situation and defining their position in a spirit of seeking to continue nearly 50 years of successful cooperation for the protection of the Baltic Sea in the framework of HELCOM."

According to Kaskeala, problems may emerge if outside observers are not allowed to review the efficiency of e.g., phosphorus removal at the wastewater treatment plant of St. Petersburg. On the other hand, he points out that letting efficient structures go would not make sense even from Russia's point of view, as the costs of use, in for example St. Petersburg, have been moderate after the initial investments.

Šmite emphasizes that even though there are cracks in the cooperation, HELCOM's work and its most important projects continue.
Security and cooperation in the Baltic Sea
Kaskeala points out that even though there is a war going in the region of the Black Sea, the Baltic Sea has not seen military engagements, threats of armed confrontations, or close calls. The explosions in the Nord Stream gas pipes have, however, dangerously introduced energy as a weapon that is used in political advocacy and blackmail.

"Russia's resources are taken up in the Black Sea area, which is why the operations of Russia's navy and air forces have been significantly reduced in the Baltic Sea", says Kaskeala.

Even though the consequences of necessary sanctions and the break in cooperation are evident in e.g., environmental cooperation, the political stand-off and lack of trust do not, according to Kaskeala, necessarily mean that we are entering an era when all cooperation will cease.

He points out that even during the cold war it was possible to agree on various restrictions and regulations, which were revoked after the collapse of the Soviet Union. When times are uncertain, jointly agreed protocols and restrictions are important for the security of all, and need to be again agreed on. Agreed rules could pertain to e.g., how military exercises or flights are announced. Their goal is also to prevent unintended close call situations from escalating into armed conflict.

How about Finland and Sweden joining Nato, will this have an impact on environmental cooperation?

"In my view, this will not change the prerequisites for cooperation in any way. Prior to the war, Russia's cooperation with Nato countries was routine, in the context of HELCOM even daily. As a matter of fact, cooperation between Norway and Russia has continued to be very good in the Barents Sea and the Norwegian Sea – neighbourly relationships are still working", says Kaskeala, but adds: "of course the current attitude in Russia, in line with Putin's statements, is that 'ecowarriors should mind their own business'."
Environmental cooperation in the midst of global crises
Various crises and security threats do not wait in line for their turn; they emerge overlapping each other, and have an impact on each other. There are simultaneous wars, environmental problems, migration issues, a pandemic, and economic difficulties.

According to Šmite, during Latvia's term as HELCOM's chair, it is crucial to ensure that cooperation in the region remains active and efficient. We have to be able to operate even in unexpected or overwhelming circumstances.

Russia's decision to use energy as a weapon will impact the environment as well as the economy. Of the Baltic Sea countries, Kaskeala highlights Germany, which is in trouble with its energy supply, and needs to resort to using fossil fuels. The situation of Germany, the economic powerhouse of the EU, will impact the rest of Europe as well.

Even though the situation is in many ways difficult, without even touching on the situation in Ukraine, Šmite and Kaskeala believe that Baltic Sea protection in its entirety is not under threat. The fact that cooperation with Russia and Belarus is currently frozen is the reality for protection efforts for the time being.

It is hard to predict the future, and various forms of intervention are not out of the question even in the Baltic Sea, as we saw with the Nord Stream gas leaks.

The laying down of arms does not mean that trust is restored. However, we need to work for it, and hope that environmental and climate crises will make us engage in dialogue and cooperation – be it, if needed, in different camps.
Read more