All Finnish tall oil operators commit to completely preventing tall oil discharges into the Baltic Sea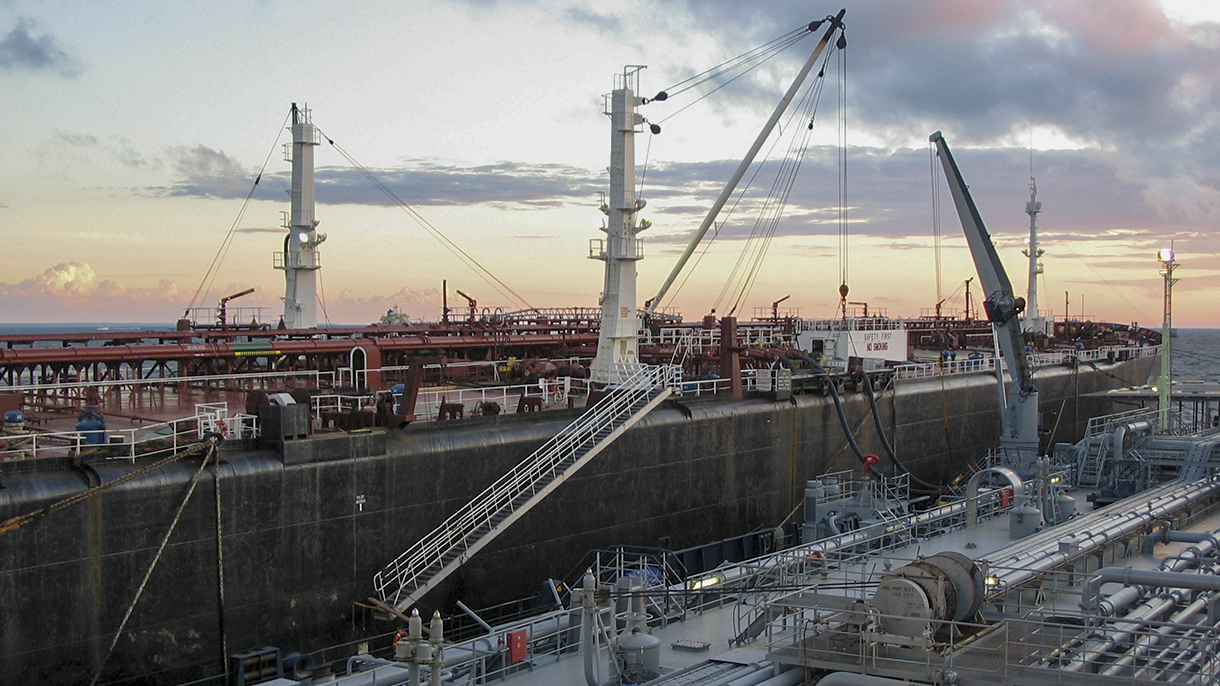 As a result of cooperation between the John Nurminen Foundation, the Finnish Transport and Communications Agency Traficom and chemical industry companies, all tall oil operators in Finland have committed to preventing tall oil from ending up in the Baltic Sea with tank washing water.
The transport of tall oil in the Baltic Sea has increased dramatically due to growth in the bioproduct industry. Tall oil has been identified as a chemical that may potentially pose a risk to marine environment.

International legislation permits tall oil tankers to discharge their tank washing water at sea, which means that hundreds of litres of tall oil can end up in the marine ecosystem along with the washing water. Tall oil and the harmful substances it contains pose a threat to marine organisms. When a ship discharges washing water, it must be sailing at least 12 nautical miles (about 22 kilometres) from the nearest coastline in waters of at least 25 metres in depth.

"In practice, this means that in the heavily trafficked yet shallow Gulf of Finland, tank washing has to be carried out in a relatively small area of the sea. If tanks cannot be emptied properly at port, or if the process is not supervised, relatively large amounts of tall oil may end up in the sea during tank washing," says special advisor Jyrki Vähätalo from Traficom.
All Finnish tall oil operators are committed to reducing washing water discharges
The Chemical Tanker Project is being jointly carried out by the John Nurminen Foundation and Traficom. The project has identified which of the harmful chemicals that are imported into Finland by tanker pose the greatest risk to the marine environment via tank washing water, and has also sought ways of reducing these dishcarges.

"We took a concrete step towards a cleaner Baltic Sea when all tall oil operators in Finland came together to seek the best solutions for the onshore treatment of washwater containing tall oil. Some companies already had functional solutions in place," says Eeva Tähtikarhu, the John Nurminen Foundation's project manager.

Tall oil is used as a raw material in various chemical industry products, such as detergents, adhesives, paints and biofuels. As Finland does not produce enough tall oil to meet the needs of its refineries, crude tall oil is shipped to Finland from several other countries. Imports of tall oil have been increasing, and the industry has identified a need for cooperation in order to prevent cargo residues from ending up in the sea.

All major tall oil operators in Finland have been involved: Fintoil from Hamina, Kraton Chemicals from Oulu, Forchem from Rauma, and UPM, which operates out of Lappeenranta and imports tall oil via the port of Kotka.

"We're delighted that all tall oil refining companies have committed to responsibly treating washing water ashore, so that tankers unloading their cargo at Finnish ports will no longer discharge tall oil into the Baltic Sea," says Tähtikarhu.

"For us at UPM, it's especially important to ensure that our entire value chain is as environmentally friendly as possible. This project takes our environmental action one step further, as all tall oil ships chartered by UPM are pre-washed at port and the washing water is treated responsibly," says Maarit Mäkinen, who is in charge of UPM's biofuel supply chains.
The next goal is to end all tall oil discharges throughout the Baltic Sea region
Now that Finland has solved its tall oil problem, the John Nurminen Foundation aims to end the discharge of tall oil washing water into the sea throughout the Baltic Sea region.

Sweden also imports a lot of tall oil. Last year, a Swedish tanker released tall oil into the Bothnian Sea along with its washing water, creating a tall oil slick almost 200 kilometres long and 500 metres wide.

The Foundation has launched cooperation with the Swedish Transport Agency and the Swedish association Coalition Clean Baltic, so that Swedish tall oil refineries will also treat their washing water ashore in the future.

"We're cooperating with the authorities and our international partners to ensure that the discharge of tall oil into the Baltic Sea during tank washing will be more strictly limited in the future, but changing international regulations is a slow process. It's therefore vital for responsible companies to already commit at this stage to discharges reductions measures that go beyond the minimum limits set in legislation," says Ulla Rosenström, director of marine environment at the John Nurminen Foundation.
Read more about the Chemical Tanker Project:
Latest news