Biogas Production Risk Assessment
According to the assessment, completed in 2018, the risks of biogas production involve many of the countries in the Baltic Sea's catchment area. In 2019, our objective is to find funding and partners for implementing a project that reduces the risks of biogas production.
Goal
To reduce biogasproduction's effects on the Baltic Sea.
Schedule
2018–2020
Status
The assesment is completed and will be utilised in the Sustainable biogas project.
Project partners
Tyrsky Consulting, Aalto-yliopisto, Pöyry Finland, Latviasta Riga Technical University, Gdańsk University of Technology, International Biogas and Bioenergy Competence Centre Germany, Århus University and Monus Minek Ltd. Estonia.
Location
Finland, Estonia, Latvia, Lithuania, Poland, Germany, Denmark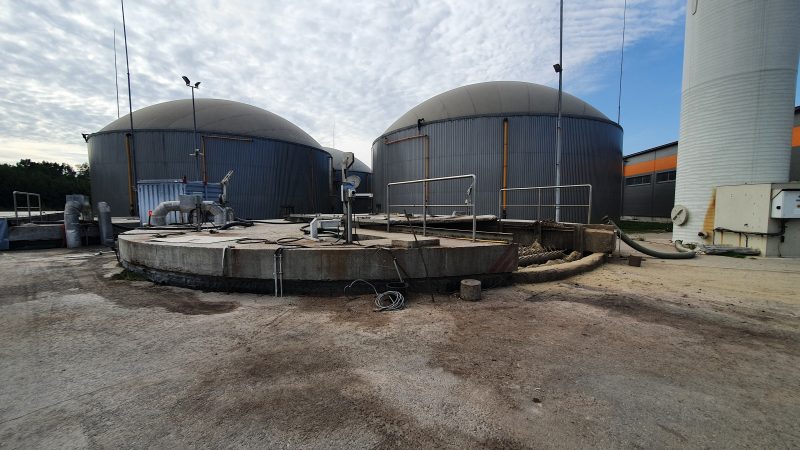 According to the risk analysis commissioned by the John Nurminen Foundation and completed in 2018, the operations of biogas plants lead to a significant increase in eutrophication-inducing nutrient, nitrogen and phosphorus discharges to waterways in the Baltic Sea area.
The nutrient discharges are caused by, among other things, nutrient-rich digestate being spread on fields: in many countries of the Baltic Sea area, this practice is not monitored and controlled in the same way as is e.g. the use of manure on fields. Other causes for discharges include digestate storing, and the insufficient capacity municipal wastewater treatment plants have for treating wastewaters from a biogas plant.
Nutrients from biogas production have entered waterways in e.g. northern Germany, where digestate from biogas production has been spread on fields, leading to nitrate-contaminated groundwater in large areas. In Forssa, Finland, digestate stored in the biogas plant area has overflown to the nearby waterways, and the Eura wastewater treatment plant, for example, has struggled with nitrogen-rich discharges from the biogas plant.
In Ukraine and Belarus, increasing nutrient discharges from biogas plant projects launched with state and development bank support have in many cases been completely ignored, with wastewaters from the plants directed to municipal treatment plants with no extra treatment, leading to increases in phosphorus and nitrogen discharges also in the river waterways of the Baltic Sea catchment area.
Biogas is a welcome source of renewable energy, and biogas production creates new opportunities for recycling nutrients. It can, however, lead to a significant risk of nutrients reaching the waterways if the treatment of digestate and wastewaters from the plants has not been thought out all the way through. Since more and more biogas plants are currently being built as a result of climate and energy policies as well as geopolitical changes, we need to tackle this issue without delay.
Improvements needed in environmental impact assessment of plants and permit practices
According to the working group who drew up the risk analysis, it is essential that the environmental impact analyses of biogas plants and plant permit practices are developed with a firm focus on the treatment of generated nutrient-rich digestates and wastewaters.
When permits for plants are granted, it needs to be ensured that the permit applicant has a sufficient land area at its disposal for spreading nutrient-rich digestates. Moreover, when environmental permits are granted, it is essential to make sure that the capacity of municipal wastewater treatment plants who receive the wastewaters from the plants is sufficient. Especially when the biogas plant has not originally been designed to work in connection with the treatment plant, and is built later instead, it is important to ensure that its capacity is sufficient, and, if needed, require the biogas plant to pre-treat its wastewaters through more efficient nitrogen removal, for example.
When decisions on the location of larger biogas plants are made, the nutrient balance of the area needs to be taken into account so that nutrient volumes accrued in any one area will not be too high in terms of its available area of cultivated land. It may not be wise to place large-scale biogas plants in areas that already have a nutrient surplus – for example in areas with lots of animal farming – if they collect digestible biomass largely from outside the area.
Legislation and the authorities need to ensure that nutrients in the digestates spread to cultivated fields are fully accounted for, and that the spreading operations are also monitored. It is also important to increase awareness of nutrient treatment and its risks in biogas production amongst not only biogas production stakeholders, but also amongst the authorities and environmental experts.
The risk assessment was commissioned by the John Nurminen Foundation, and implemented by a consortium consisting of Tyrsky Consulting, Aalto University and Pöyry Finland from Finland, Riga Technical University from Latvia, the Gdansk University of Technology from Poland, IBBK (International Biogas and Bioenergy Competence Centre) from Germany, Aarhus University from Denmark, and Monus Minek Ltd. from Estonia.
Materials
Related News