Nokia and John Nurminen Foundation partner up to protect biodiversity in the Baltic Sea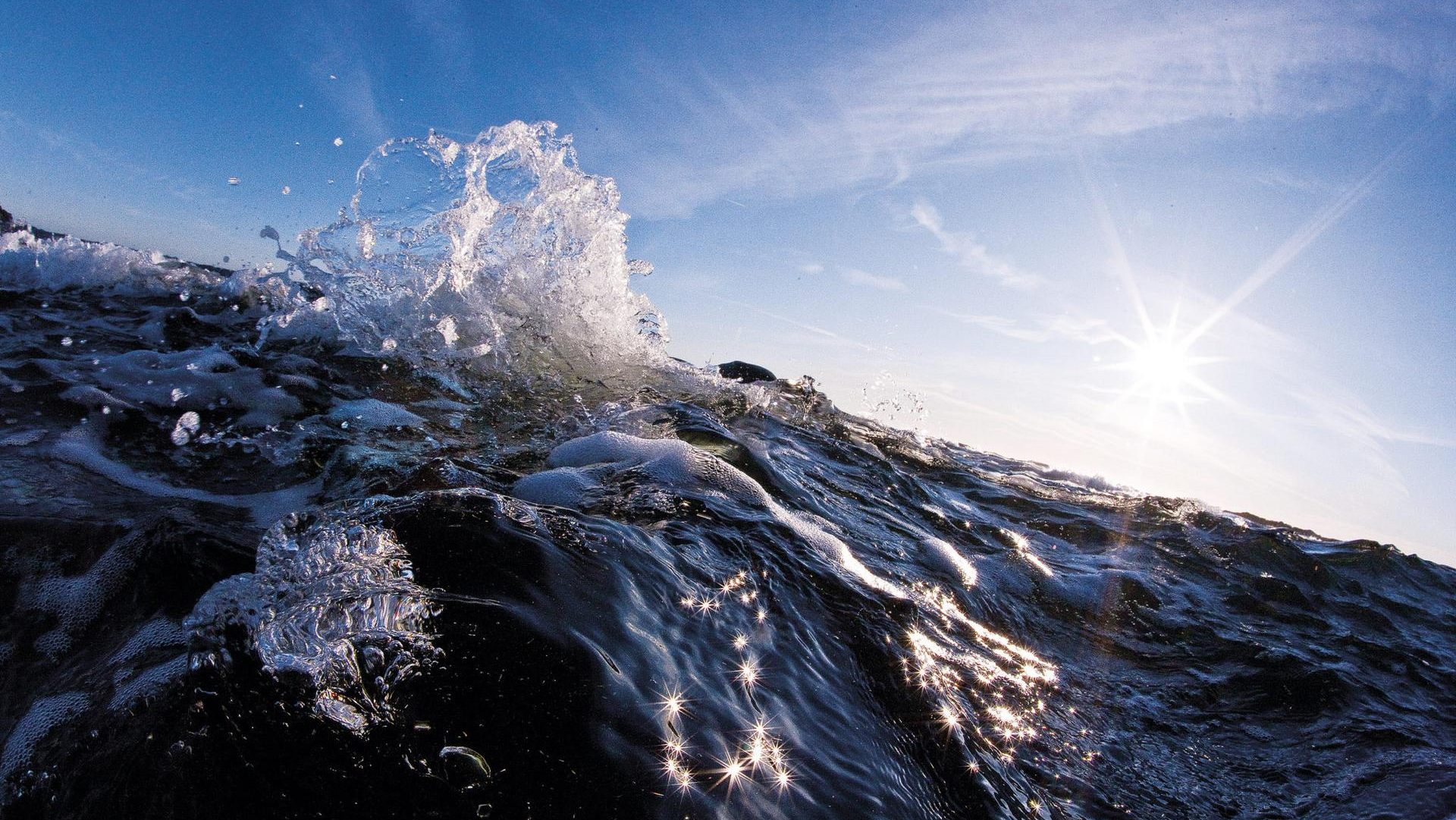 Nokia has announced a new collaboration with the John Nurminen Foundation to protect the Baltic Sea and support the regeneration of a healthy biodiverse ecosystem. This activity is in line with Nokia's recently announced enhanced Environmental, Social and Governance (ESG) strategy, as well as a broader longstanding commitment to advancing the role of technology in combatting climate change and environmental impacts.
Nokia has committed to a three-year collaboration with the John Nurminen Foundation at a time when the Baltic Sea faces innumerable challenges. As a shallow inland sea, discharges of nitrogen and phosphorous from the surrounding area risk damaging eutrophication*, affecting oxygen levels and biodiversity within the local environment. Climate change can affect this cycle even further.

The John Nurminen Foundation has been working since 1992 on improving understanding of the Baltic Sea and highlighting the risks that it faces, running a series of projects to improve the quality of the water, reducing the nutrient load, and associated environmental problems like eutrophication and nature loss.

Nokia is focused on the role its products play in solving some of the world's most pressing challenges, using connectivity and digitalization to restore stalled productivity, provide inclusive access to opportunity and relieve pressure on the environment and natural ecosystems.

5G, sensors, analytics and other advanced technologies will play an increasingly critical role in supporting the conservation and sustainability of our natural environment by providing immediate up-to-date and constant information on the status of the environment whether on land or in the sea. Working in partnership with the John Nurminen Foundation provides the opportunity to explore that role further.

Nicole Robertson, Vice President, Environmental Social and Governance at Nokia, said: "Through our subsea optical fibre networks, innovations such as acoustic sensing technology, or remote environmental monitoring, Nokia can – and will – continue to play an important role in the marine environment. I am therefore delighted to announce Nokia's commitment to the Baltic Sea – a unique ecosystem on our doorstep. Working in partnership with the John Nurminen Foundation, is a great example of how we can collaborate with partners to drive sustainable change and help protect critical natural resources and habitats."

Annamari Arrakoski-Engardt, CEO of John Nurminen Foundation, said: "The John Nurminen Foundation works to save the Baltic Sea – one of the most polluted in the world. Successful results require the support from companies and partners. With Nokia as our main partner, we are able to implement tangible projects to combat eutrophication, the most severe problem of the Baltic Sea. An important part of our foundation's work is also spreading awareness about maritime culture and its link to the Baltic Sea identity. It is a valuable and appreciated joint effort to improve the well-being of our common sea, a work that relies more and more also on advanced digital technology".

*The eutrophication process occurs when a body of water becomes enriched with nutrients which can lead to the growth of plant life like algae which, when it decomposes, further removes oxygen from the water. This can affect biodiversity within the water.
---
About Nokia
At Nokia, we create technology that helps the world act together.
As a trusted partner for critical networks, we are committed to innovation and technology leadership across mobile, fixed and cloud networks. We create value with intellectual property and long-term research, led by the award-winning Nokia Bell Labs.
Adhering to high standards of integrity and security, we help build the capabilities needed for a more productive, sustainable, and inclusive world.
Read more