BEST-project
The objective of the project was to improve the efficiency of industrial wastewater treatment at municipal treatment plants by improving the cooperation and knowhow shared by industry, the treatment plants, and the authorities.
Goal
To build enhanced phosphorus removal in St. Petersburg's largest wastewater treatment plants
Schedule
2017–2020
Status
The project is finished
Project partners
Helsingin kaupunki, Helsingin seudun ympäristöpalvelut HSY, Tallinn University of Technology, Põltsamaa Varahalduse limited company WWTP, Estonian Waterworks Association EVEL, Riga Technical University, Latvijas Piens LTD, REC Poland, Gdansk Water Foundation, City of Warsaw, Leszno Water Utility WWTP, Doruchow commune, ECAT-Kaliningrad
Location
Finland, Estonia, Latvia, Puoland, Russia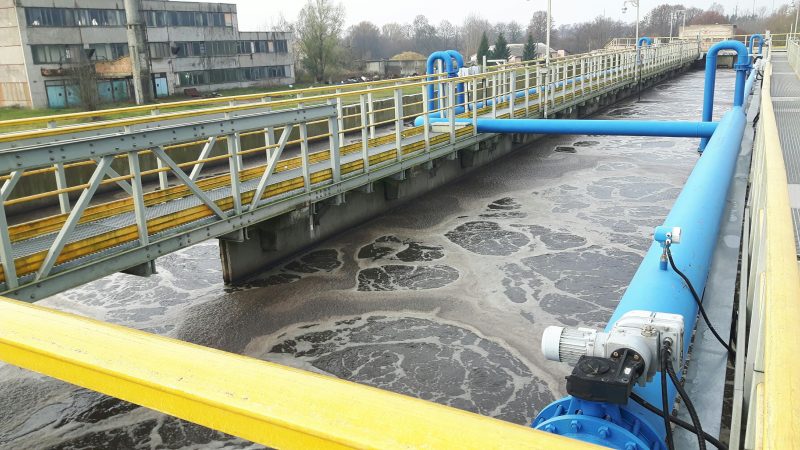 The results of the Best Project (Better Efficiency for Industrial Sewage Treatment), which surveyed the treatment of industrial wastewaters in the Baltic Sea region, indicate that industrial wastewaters continue to end up at municipal treatment plants in the entire Baltic Sea area, lowering the quality of treatment results, and increasing discharges of harmful substances and nutrients to the Baltic Sea.
The BEST project sought to solve this problem through improved knowhow and investments. The project created recommendations for the treatment of industrial wastewaters at municipal treatment plants; identified national measures; and discussed the challenges and solutions at various events organised in the countries around the Baltic Sea. Investments that improve the quality and treatment results of industrial wastewaters were implemented in Estonia, Latvia, and Poland.
One key development area the project focused on was developing the cooperation between industry, the authorities, and the water utilities. With smooth cooperation, we can not only prevent problems, but also ensure a quick reaction to any anomalies that might occur. In this way, we can ensure that the treatment process works as it should at the wastewater treatment plant, and reduce the Baltic Sea's nutrient load and load of harmful substances.
In September 2020, the results of the project were introduced at closing webinars in the countries around the Baltic Sea. See links to key results below.
The BEST project was implemented between 2017 and 2020 by a total of 16 Finnish, Estonian, Latvian, Polish and Russian partner organisations. The project was led by the City of Helsinki, and funded by EU's Interreg Baltic Sea Region programme. BEST is a flagship project of the EU Strategy for the Baltic Sea Region. Learn more about the BEST project at https://bestbalticproject.eu.
In cooperation with


Materials